Hi, I'm Cam 👋
If I told you that you can land new clients by sending a simple video that took you mere minutes to record, would you believe me?
For many business owners, this would seem unbelievable. 
But recently, I closed a $52k deal with one video that was seen by only 4 people. That's right, only 4 people. 
What if you work in a company? Video can work wonders for advancing your career, too.  
In fact, my girlfriend landed her dream job through a thank-you video she shared after her interview with the hiring manager.
And you can even connect with people who seem unreachable by sending them a personal video.
One of my friends sent a video to his favorite author and he received a video back!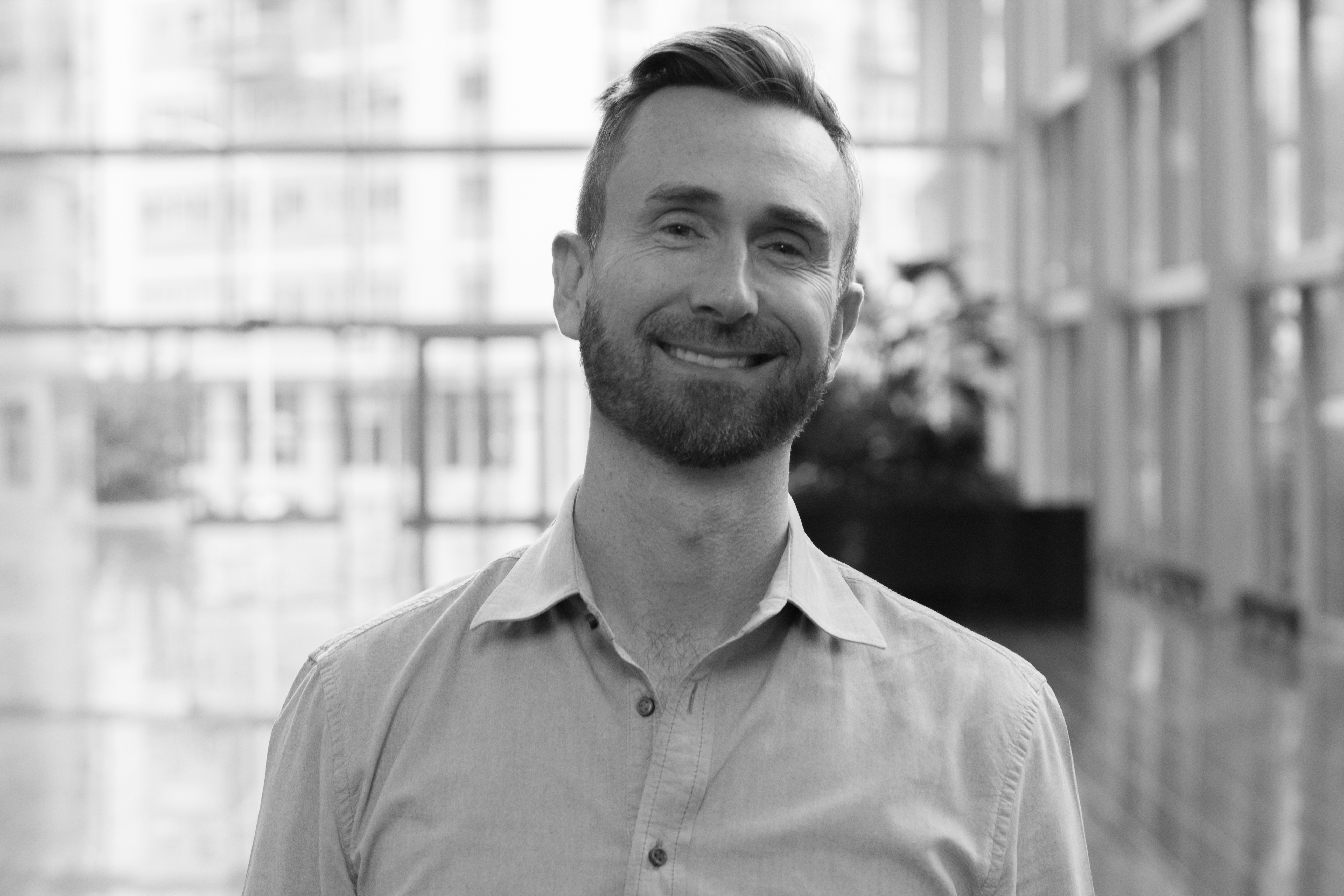 You see, now is THE perfect time to leverage the power of video to grow your business and accelerate your career. 
Why am I so sure of this? 
Well, the stats speak for themselves: 6 out of 10 people would rather watch videos than TV. And 81% of businesses use videos as a marketing tool and are starting to apply them for internal communication, too. 
But many people ask me: Is it too late to take advantage of video? 
Well, even with 37 million YouTube channels out there and everyone and their mom going live on Facebook, we're still only at the beginning of a new era. 
I've got a question for you: Will you sit on the sideline and watch? Or become a creator and take your destiny in your hands? 
If you're feeling that video is something you "should" be doing but haven't gotten around to actively working on it …
Or 
You've already tried publishing a few videos but were discouraged because the view count on YouTube never went above "1"…
Then keep reading…
Because what follows could be the pivotal moment you look back on a few weeks from now when you've successfully published your first, second, and third high-quality video that has landed you a new job or finally closed a deal with a major new client. 
But first …
Ever get video envy?
Imagine you're casually scrolling your LinkedIn feed. In the midst of the same old same old blog posts and LinkedIn Learning ads, something stops you in your tracks. 
You're seeing a competitor or one of your peers on video. They're talking so confidently about an issue that has been on your mind for weeks. In fact, they're using some of the words you've been formulating in your head for the article you wanted to write. 
In your frustration, you hit the delete button on your half-written article because you just lost your first strike advantage. Now, because of their video, it's old news.
And even worse for you, their video has tons of likes, and people are commenting like crazy. They're in the spotlight. Meanwhile, you remain invisible instead of being the leader in your industry.
Ugh.
Feels like you've just been punched in the guts. 
It should have been you!
If you just had the confidence to go on camera like that. If you just had the tech figured out. If you just knew how to articulate your thoughts clearly. You could have seized the opportunity. 
But now it's too late.
You already know it… this will keep happening again and again unless you do something about it now.
Let's imagine for a minute what could
become a reality if it were you on video
When you overcome your fear, go on camera, and hit record...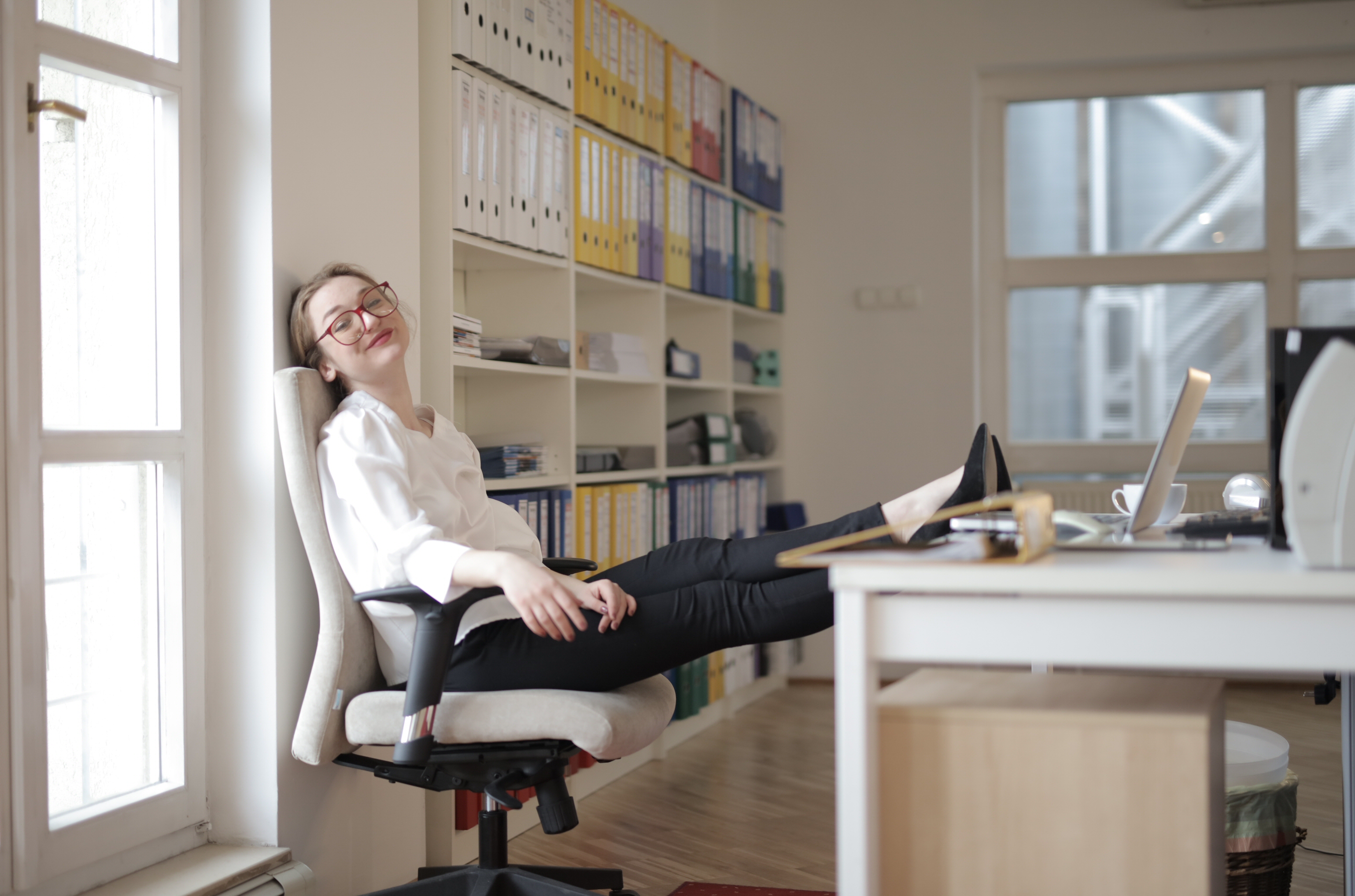 You can send personal videos to hiring managers while everyone else is still filling out application forms. In a pandemic where everyone's looking for a job, that's your ticket to the top of the pile.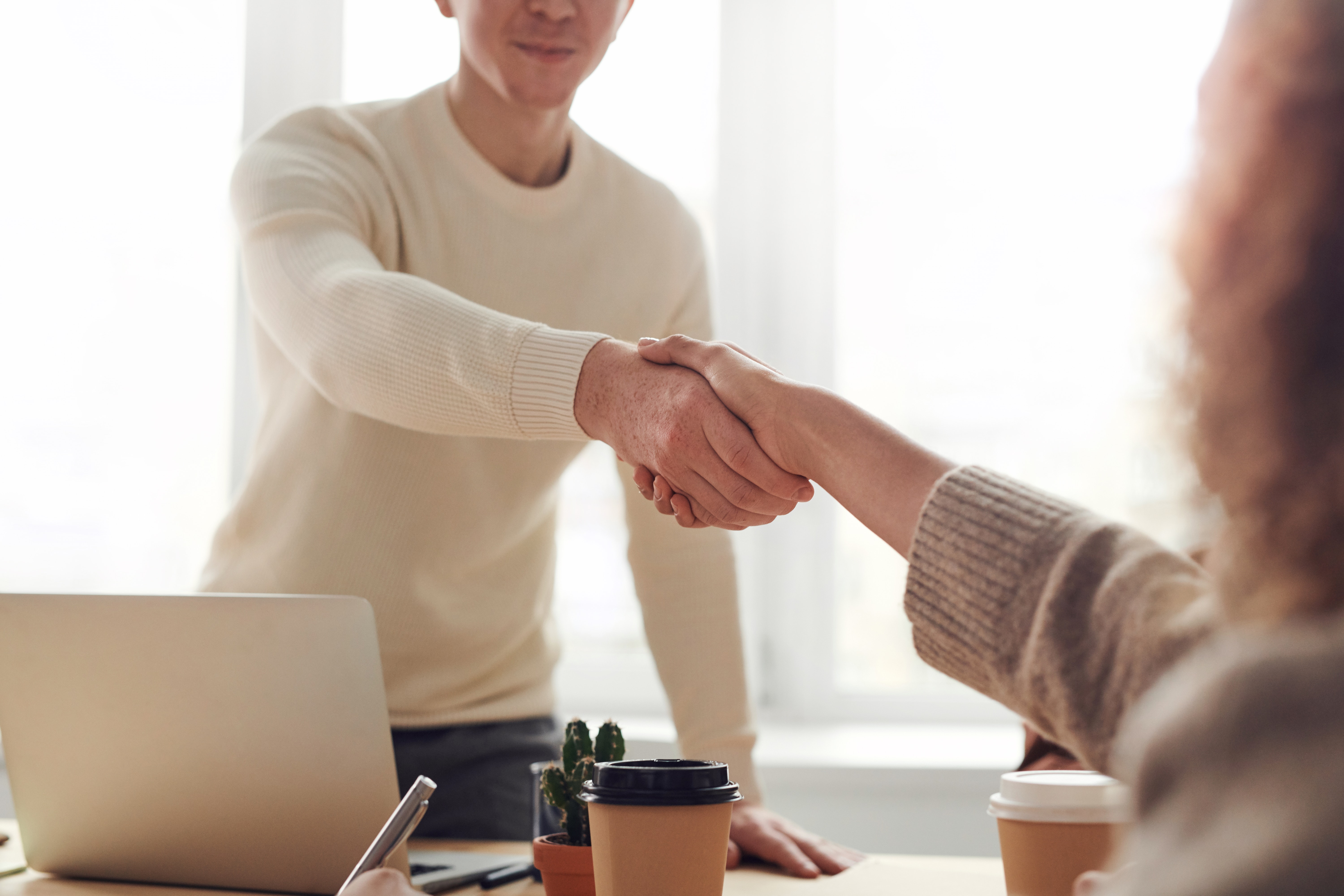 You can send a video along with the larger-than-life proposal to the prospect you've been after for months. And seal the deal because the personal touch proved how well you'd take care of your new client.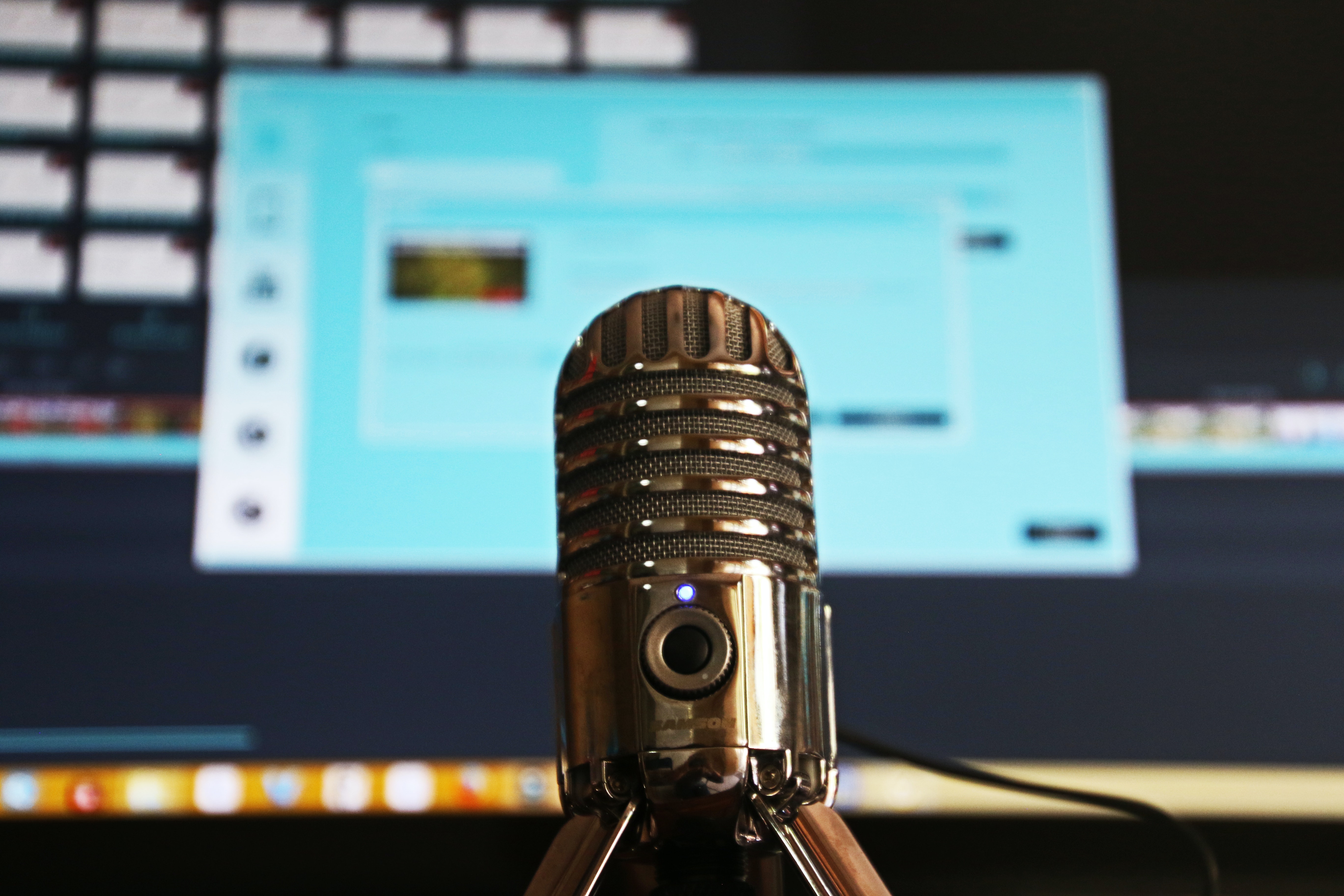 You can send a video to the podcast host whose show would give you the reach you've been dreaming of. And get the interview because you demonstrated how well you can communicate your expertise. 
Or you can send a video to the industry leader you've been dying to connect with and ask her to be your mentor. And receive a thoughtful reply because you've been able to form an instant connection. 
I could go on…but you get the point. 
Videos used in creative ways can open doors for you that you didn't even know existed. 
But before I show you how you can make this happen, a few key things you gotta soak your brain's grey matter into...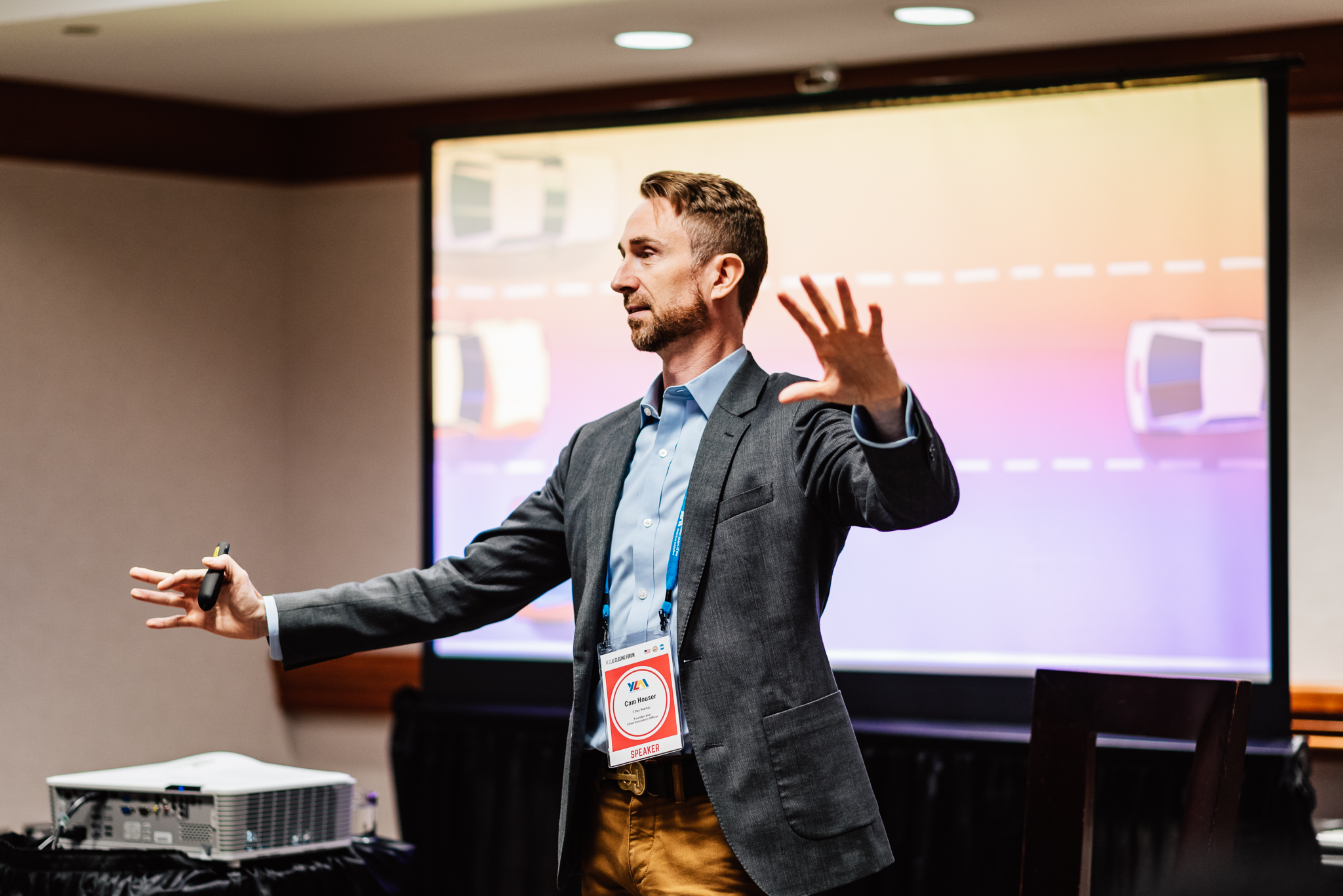 The 4 beliefs about video that are keeping you stuck (and how to snap out of it right now) 
#1 I don't have what it takes
When you look at YouTubers and influencers who show up on camera every day and talk and talk, do you sometimes feel like they must be some sort of super-humans to pull this off? 
Truth is, they're just like you and me. Being comfortable on camera, chatting confidently about something you care about, showing your personality ...anyone can do it. It's a skill you can learn. And you don't have to be an extrovert, either. I'm an introvert and learned to be good at video. 
Even the most confident YouTube stars started somewhere. What's keeping you stuck isn't your ability. It's the fear of being judged and embarrassed.  
What it all comes down to is practicing and getting helpful feedback on your videos. And that's what I want to provide for you.
#2 I can learn this on my own
Sure, you can. But it will take a lot of time. You'll have to slog through YouTube and blogs to find that 95% of this stuff doesn't apply to you. 
Without accountability and someone cheering you on, it can get lonely, and you'll question if all the effort is really worth it. 
And without honest, helpful feedback, it's hard to make meaningful progress at all. YouTube comments aren't the most reliable source for what you can improve in your videos. 
What makes a difference is having a community of people around you who are in the same boat and work towards the same goal. 
#3 Hitting publish is scary 
What if I do a bad job and embarrass myself? What if my boss or client sees the video and doesn't like what I said? What if I go on a date and that girl/guy googles me and sees the video?
It's easy to get trapped in a negative spiral of endless "what ifs." But you also need to consider the opposite possibilities. 
What if you created an outstanding video where you confidently showed your expertise? That video now lives on the internet and continues to send exciting opportunities your way. 
#4 Actually, I can just write some blog posts – that's enough
Fact is, we're reading less and watching more videos than ever. Mainly because video is by far the richest medium. It can convey what writing can't: our body language and facial expressions. The hint of a smile, the warmth in your voice. 
That's what makes people connect with you more instantly. You'll make a greater impact when someone can see and hear you. 
Suppose you're already producing written content. That's great! You can repurpose it into videos to reach people via a different platform and a new medium.  
And I can show you how....
Creating and publishing professional videos that move the needle just got a lot easier 
I've been using videos in my business for years. 
But not in a way most people would expect. I'm not a YouTube star or an Instagram influencer.
The videos that have made the greatest impact in my career were seen by only 3 or 4 people. But those were exactly the right people who then said "yes" to that big contract. 
I call the type of videos I create opportunity videos. 
They're often personalized, highly targeted, and made with a very specific outcome in mind. 
And because I've created a workflow around it, I can churn out videos in a shorter amount of time than it would take to write one blog post. 
Now I'm ready to share it with you, so you can...
Become a creator, not just a passive consumer. Educate, inspire, and inform instead of doom scrolling through social media (not like this has ever happened to me lol)
Grow your confidence and competence inside and outside of the camera lens.
Show your skills to the outside world, so people beyond your boss and Mark from accounting know what you can do 
Get a raise, or a new and better job that rewards your expertise and experience 
Unlock a new channel to winning over clients and customers so you can close bigger deals faster 
Establish yourself as a thought leader in your space and get invited to speak at conferences and on podcasts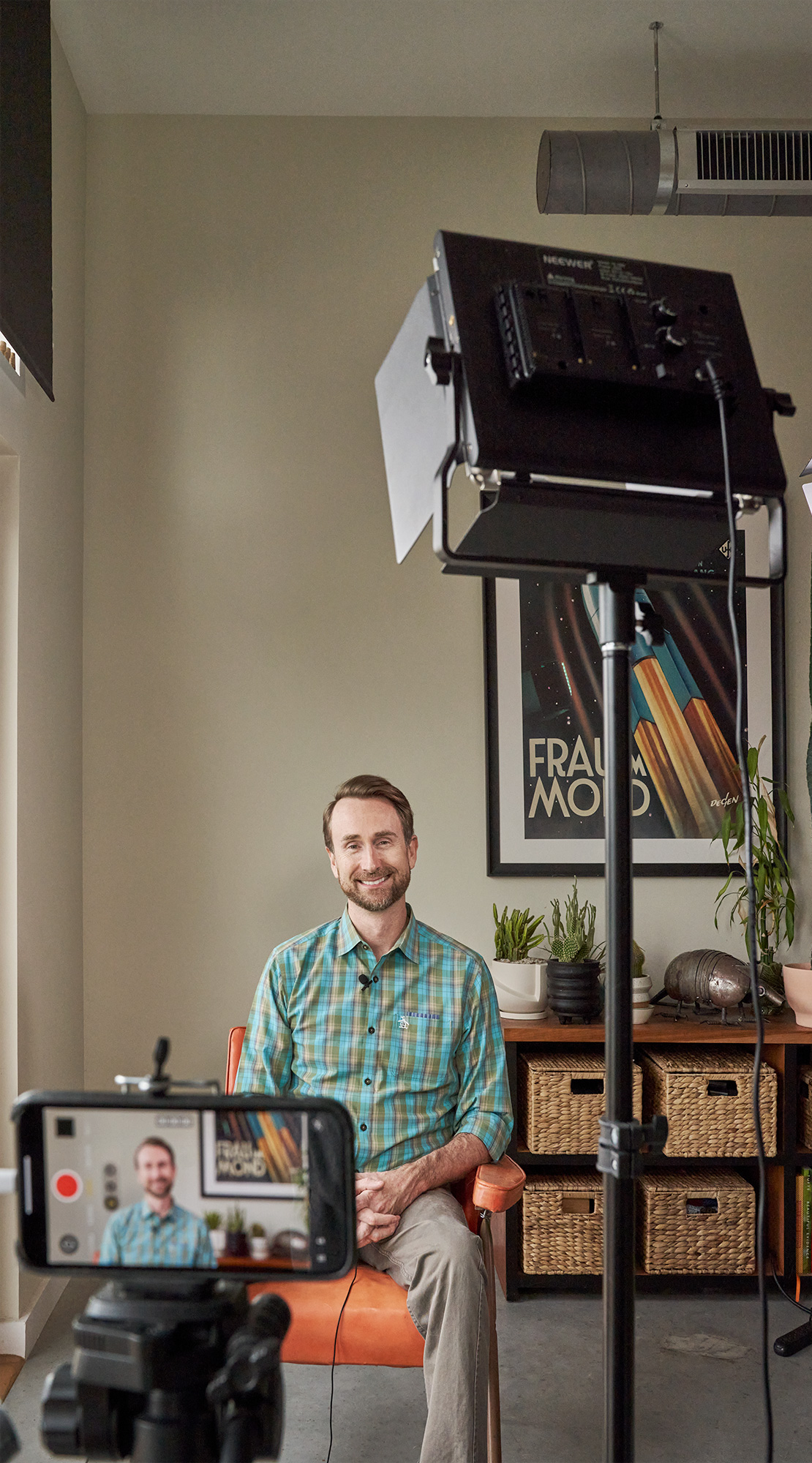 How do you know that I know
what I'm talking about?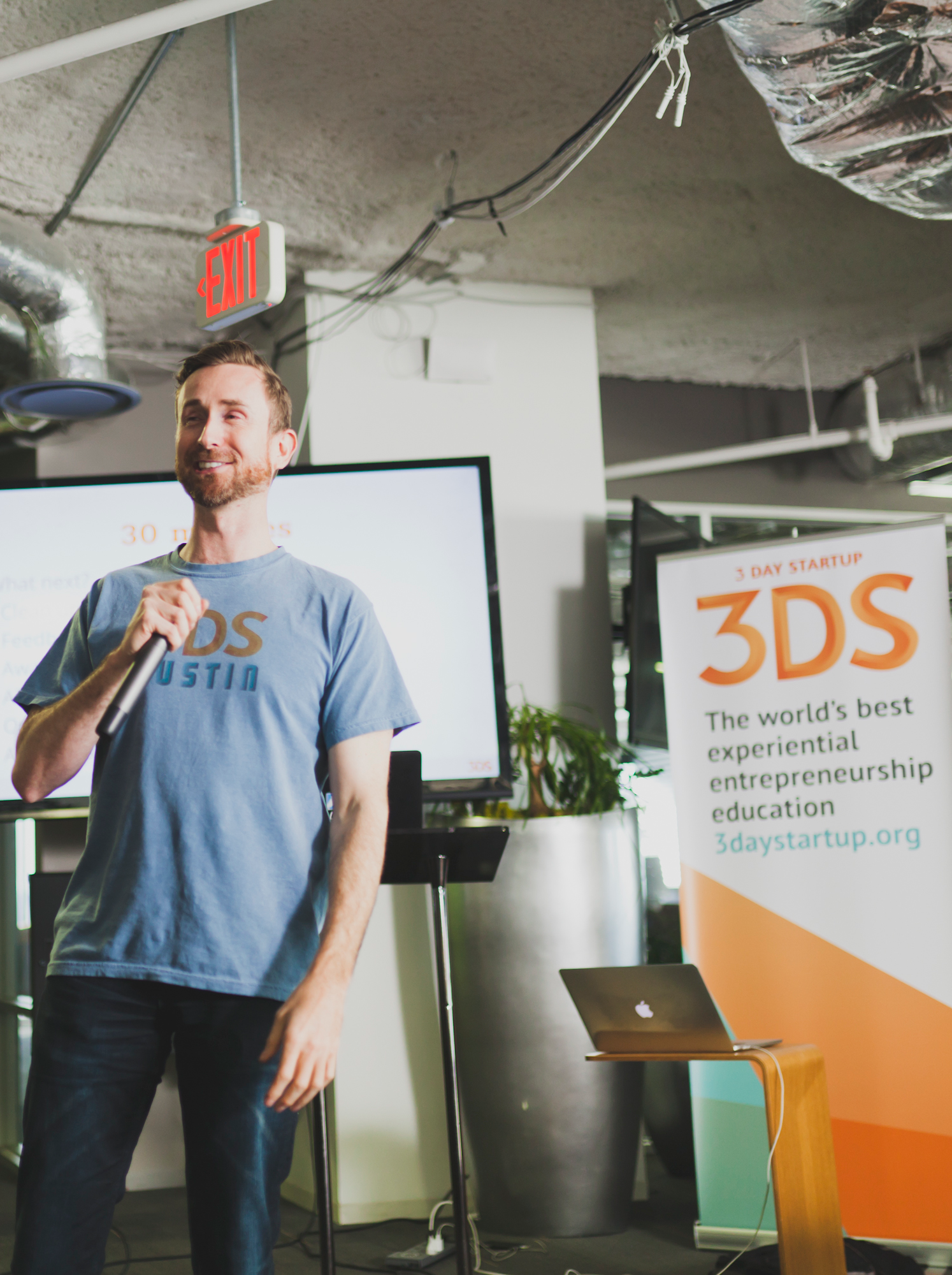 For over a decade, I've used videos to win proposals and connect with industry experts as the Founder and CEO of Actionworks, a training company working with companies such as Apple and GE Aviation.

I've also used video to teach entrepreneurship to students in 30 countries as an entrepreneurship educator and University of Texas professor.
I founded 3 Day Startup, an organization supporting 15,000 entrepreneurs at 300 schools, including Harvard, MIT, and Stanford. Alumni raised millions of dollars, have gone to impressive entrepreneurship programs like Y Combinator, and exited to Google.  
Now, I live in Austin, Texas (Go Longhorns!) with my girlfriend and two cats, Pinky and Beppo (which you might have seen as guest stars in my videos). 
My mission is to help you realize your potential and make a dent in the universe. 
And I know that video is the way to do it!
What students are saying
A huge thank you. I thought your overall approach for getting us to go from zero to one was awesome. Zero being deathly afraid of making a video to one being "hey it's not all that bad". I think the main benefit I got out of it was just overcoming my sense of internal friction in terms of how I think about video. Before it felt like a really high effort, and lots of hurdles in terms of equipment, all the steps, the quality. But you did an awesome job of lowering that friction.
– Jim Liu, Product Manager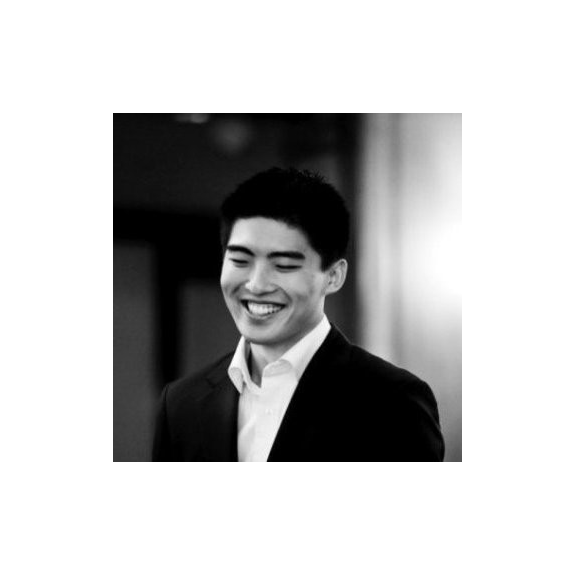 Introducing
Minimum Viable Video 
How ambitious professionals get comfortable, confident, and competent on camera
I've hit 'record' for 8 years and taught thousands of students how to use videos.
I've built video courses for entrepreneurs and knowledge workers in South America and the Caribbean, run free weekly video creation workshops, and piled up notes about how to teach this stuff the best way...
I now want to give you a head start into the world of video. 
So you can showcase your experience and expertise to the world. 
By creating and publishing videos, you can stand out as an expert, get the recognition you deserve, and unlock new opportunities. 
This will allow you to do the work you love, have better connections, and ultimately live your purpose.
A course like no other 
This is not a bunch of pre-recorded videos and a Facebook group of equally confused students. 
Because what you DON'T need is to listen to me talking about video for hours and then think about it alone in your apartment over a glass of wine. 
In my years of teaching entrepreneurs, I realized that the best way to learn is to take action. And that's what you'll be doing in this course. From the very beginning. 
We'll focus on progress over perfection. That means you'll get out of your comfort zone, overcome your fear, and go on camera.  
This course is like a personal trainer for making videos. It'll guarantee a quick learning curve. You'll create videos way faster than you ever thought possible. 
Here's how it's going down... 
6-week live cohort starting on Monday, 19 April 2021
🧑‍🏫12 live sessions on Mondays and Wednesdays at 12 pm EDT: This is where I'll share the mindset and mechanics of making videos. You'll get to ask questions and talk to your fellow students in breakout rooms. 
🎬5 Video Sprints on Saturdays at 11 am EDT: This is where you'll discover that speed and time constraints are actually your friends. In 2 hours, you'll go from no idea to finished video. We'll focus on taking action, fast, so there's not even a chance of any fear of being camera to creep up.
🤗A community of smart people: You'll never feel alone in this course. The community is there to help each other through the tough moments and celebrate the wins. You're all in this together, have each other's backs, and get the chance to make friends. 
💡A new approach to creation: Making videos is not a lonely endeavor. The best ideas for your videos will, in fact, come from conversations with your fellow students. We're making video creation a collaborative process.
🔁Quick feedback loops: Truth is, the first videos are likely gonna suck. But that's true for everyone. The best thing is that you'll get instant feedback and know what you can improve and how to get better. It's the exact opposite of mustering up the courage to upload a video to YouTube only to hear nothing or random, disparaging comments. 
💥Bonus sessions with guest speakers:
Ali Abdaal: Learn how to crush it on YouTube from a pro with 1.51m subscribers
Jason F: Develop camera confidence with the help of a professional actor
Joe Gannon: Learn how to use videos on LinkedIn from a LinkedIn expert 
More to be announced soon
By the end of this course, you'll…
Feel more comfortable, confident, and competent on camera

Be able to create videos that are better than 90% of videos out there

Have at least 5-10 high-quality videos to show off

Be part of a community of people who have your back, like your videos, and subscribe to your channel.
Students in our previous cohort created over 600 videos combined and improved their skills by 102%.
Enrolment for Minimum Viable Video
will open again on April 5th, 2021. 
What you'll be learning and doing in detail
Gear & Equipment: We'll save you the second-guessing and endless Amazon research to find out what gear is right for you. You'll get options for different price and experience levels. Don't worry, you can get the basics for less than $100.
Setup: All you need to know about lighting and how to optimize it (even with simple household items). You'll learn what to wear and which background to choose. By the end, you'll have a working video workflow, so you can get real quick at shooting videos. 
Idea Generation: You'll never run out of things to talk about in your videos again. We'll show you exercises for coming up with ideas and validating them quickly.
Delivery: You'll learn how to articulate your ideas the best way (for example, with storytelling techniques), how to avoid saying uhm all the time, and how speaking through your diaphragm makes you sound better. Consider it a mini public speaking course.
Feedback: You'll learn how to give feedback, so you can help others. You'll also learn how to receive and evaluate it, to decide if it's useful. We'll cover how to deal with comments from strangers (like on YouTube) – especially the negative ones – and go over the right mindset, so you can always stay in a positive, constructive frame.
Editing Basics: Editing is easier than you think! We'll show you what software to use and quick ways to make your video look professional. 
Intro to Graphics & Motion Graphics: These will make your videos stand out even more. You'll learn useful tricks like how to put an image over your shoulder and make things move around on screen.  
YouTube Basics: You'll learn how to use YouTube as a creator, not only a consumer. We'll cover the uploading process, algorithm, as well as the pros and cons, and alternatives.  
Different Types of Videos: We'll cover the different types of video you can create like reaction videos, vlogs, explainer, product reviews, criticism, sales videos, proposals, social media video (Twitter vs. Instagram vs. YouTube). 
Live Video: Everyone is on Zoom nowadays, so we'll cover the best ways to show up on web conferencing. You'll learn tips, tricks, and best practices for presenting live. 
Newsletters: The problem with YouTube and social media is that you don't really own your followers. That's why we'll show you how to distribute your video with your own newsletter, so you can always have a direct connection with your audience and even monetize it. 
Community Bonding: Having a community that got your back will accelerate your progress. We have a research-backed approach to get to know your fellow students and bond with them fast. 
Mental Health & Mindfulness: Entrepreneurship is stressful, and taking care of your mental health is a must. We'll show you how you can always keep your Zen (for example, with a certain sequence of breath to center you before you go on camera). We want you to accomplish more with less stress and strain. And video is actually gonna help you save time in the long run.
Videos you'll create in the course: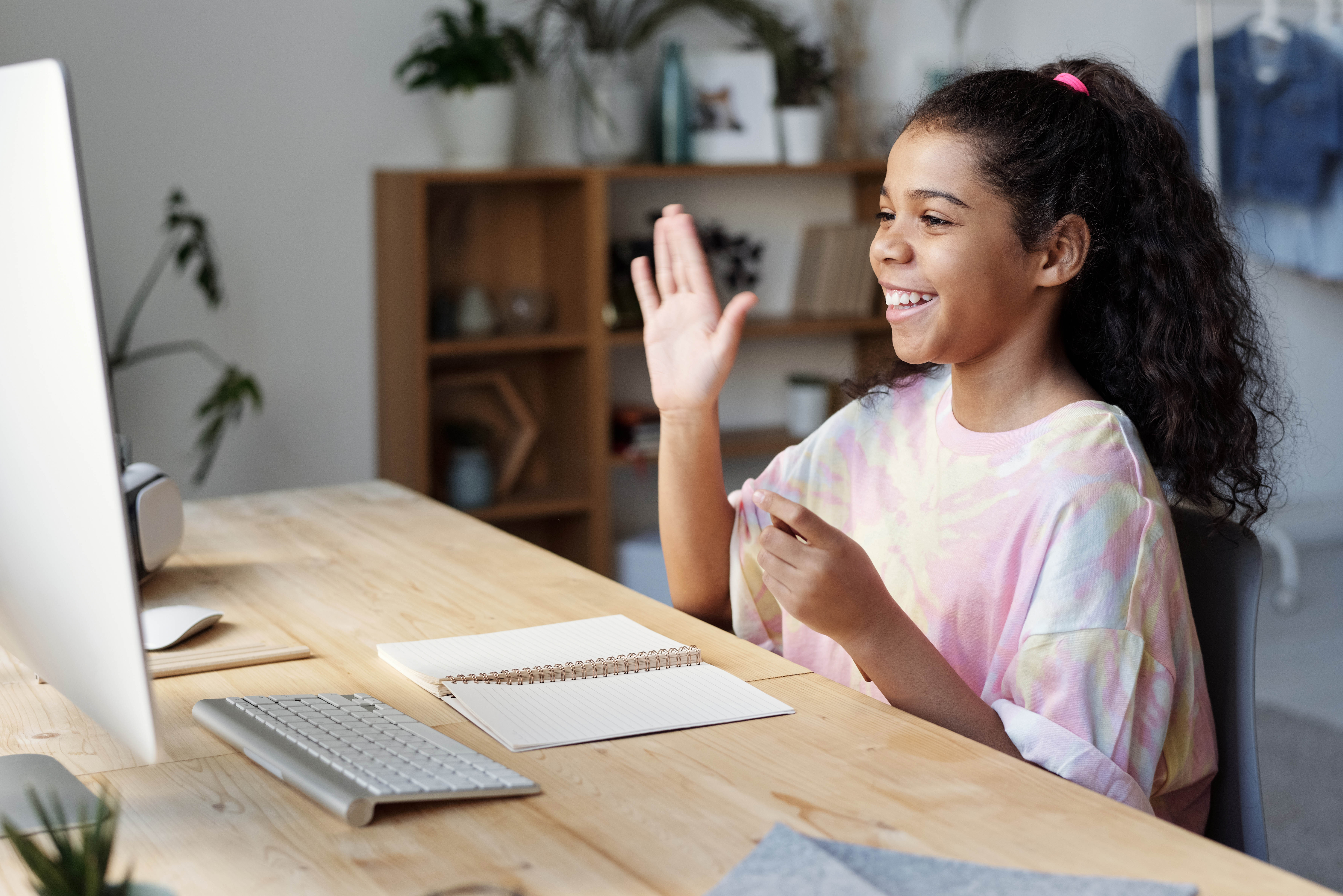 Hello Video
You'll send 5 hello videos to friends, coworkers, maybe an influencer. I know from experience that these never fail to get encouraging responses.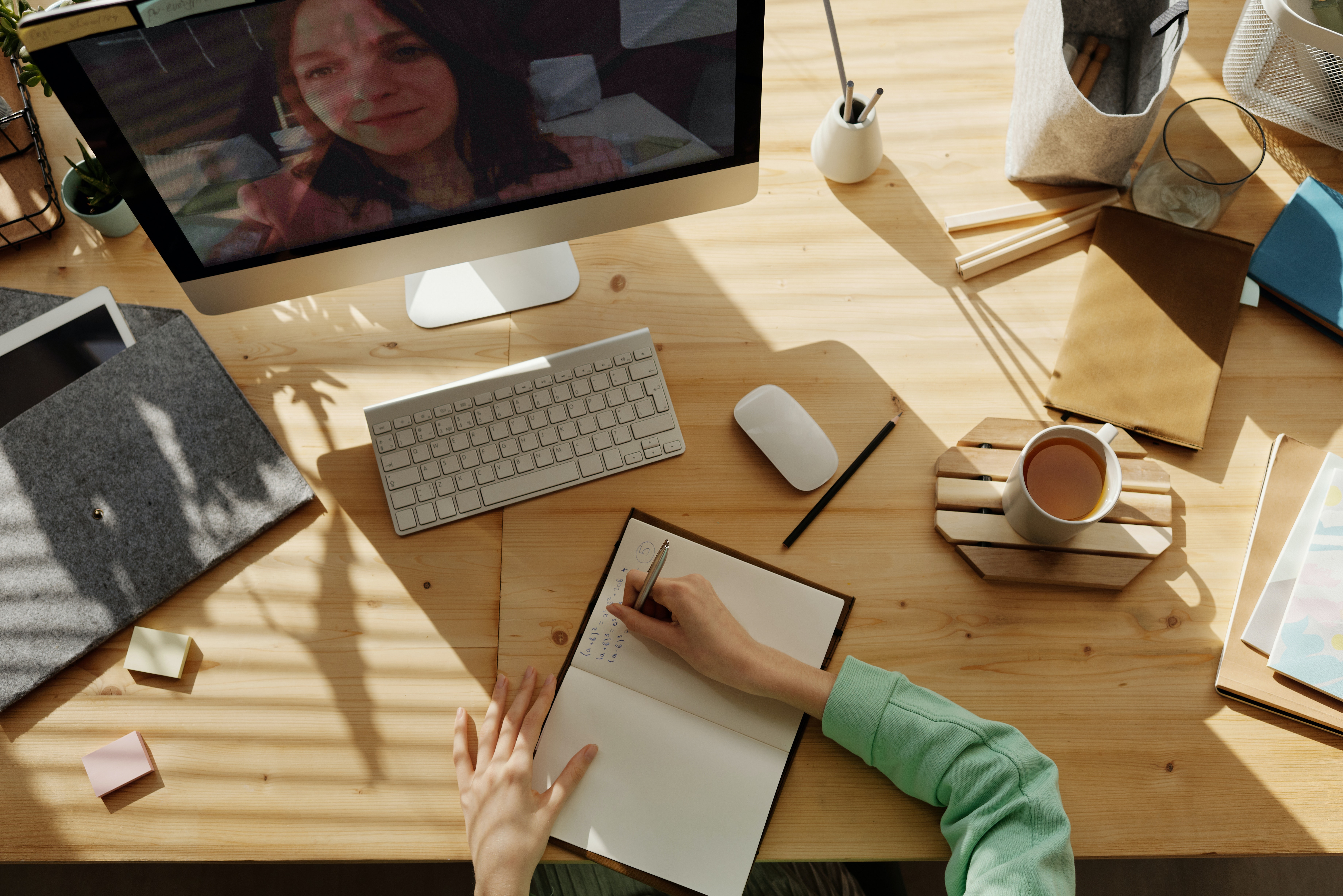 Lead Generation Video
You'll shoot a video to increase engagement for your newsletter, LinkedIn profile, personal website, or startup landing page.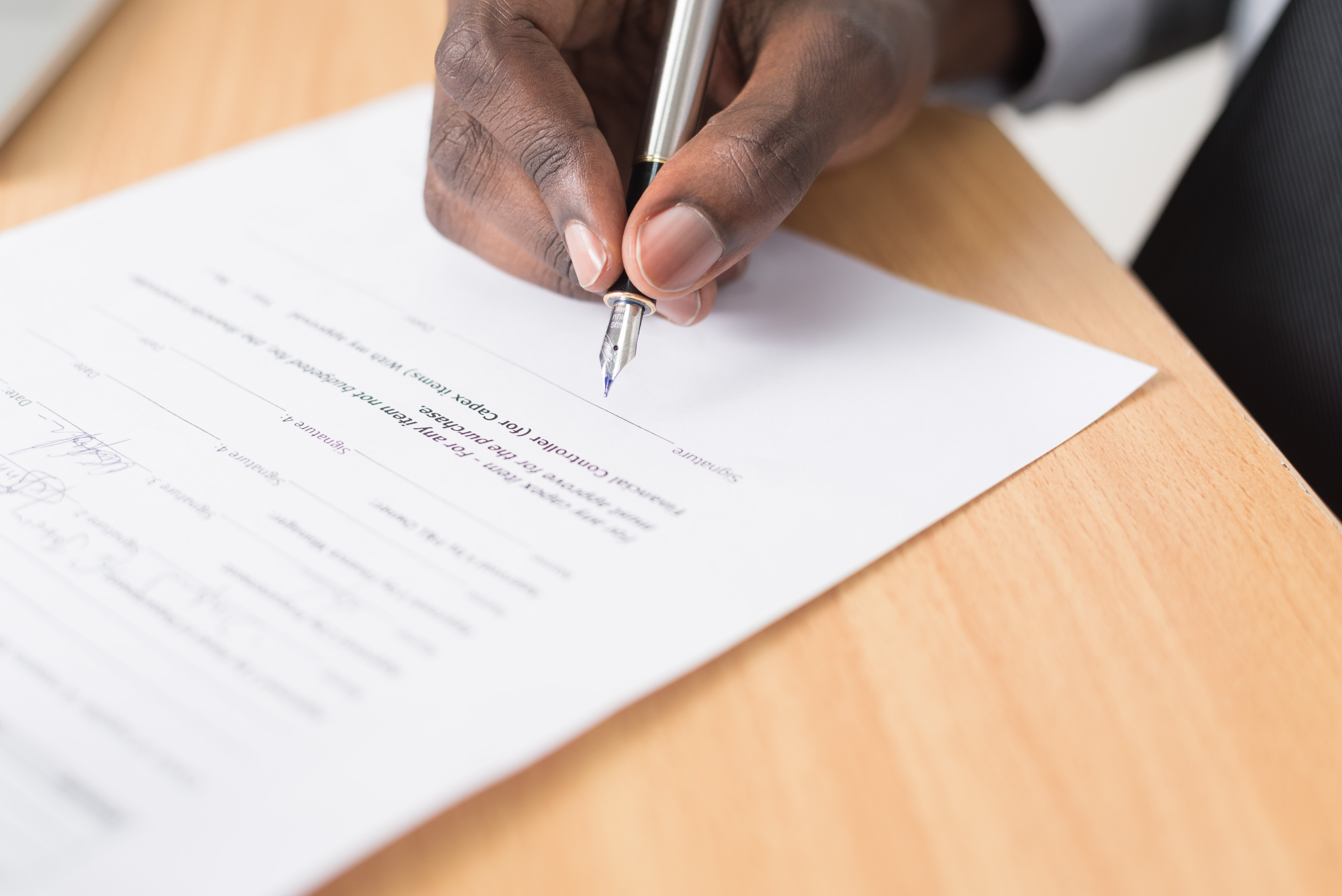 Get-a-job / close-the-deal video
You'll learn to sell yourself on video to secure the job or that big contract you've been after.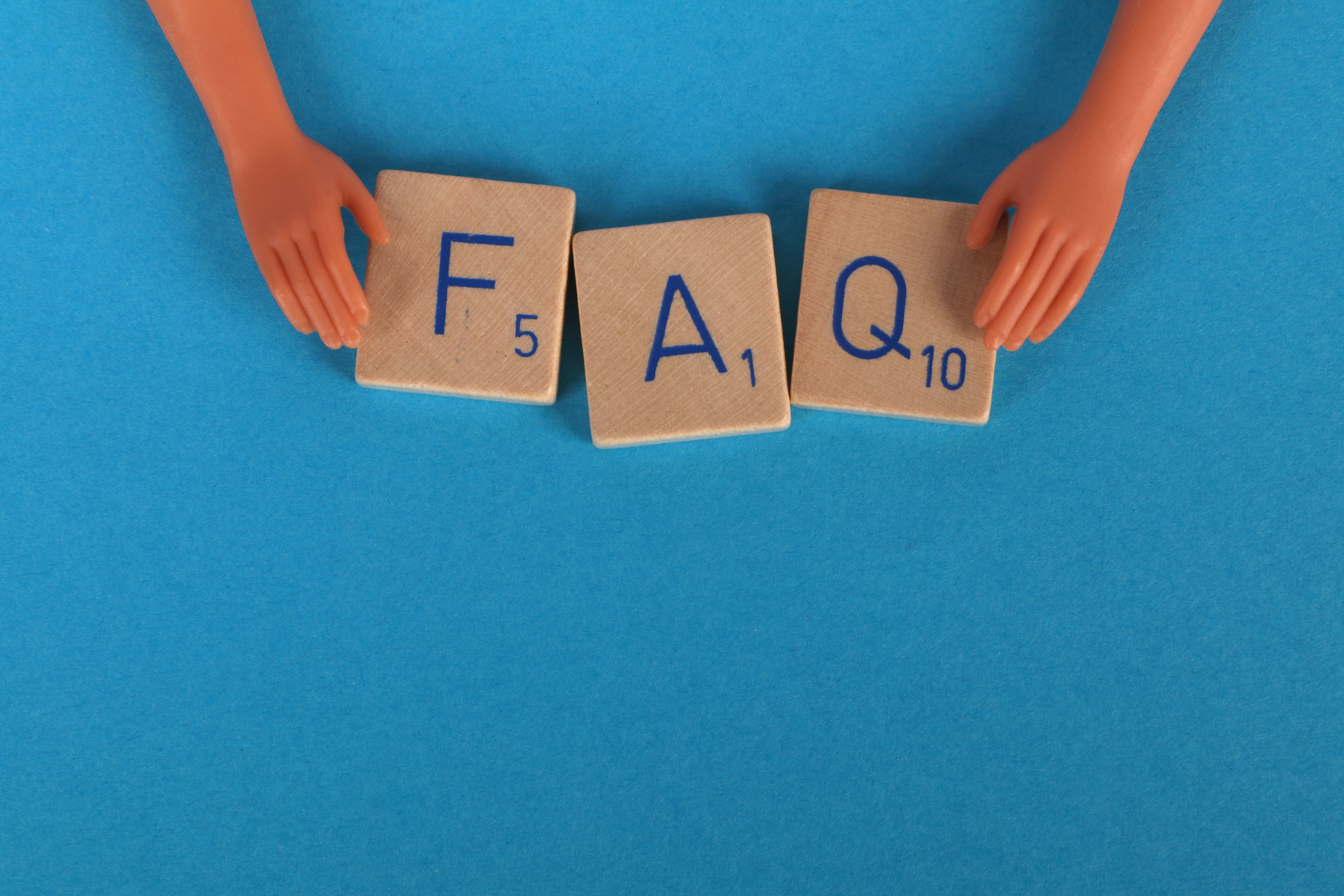 FAQ Video
There's at least one question people ask you all the time. What if you could just direct them to a video with the answer?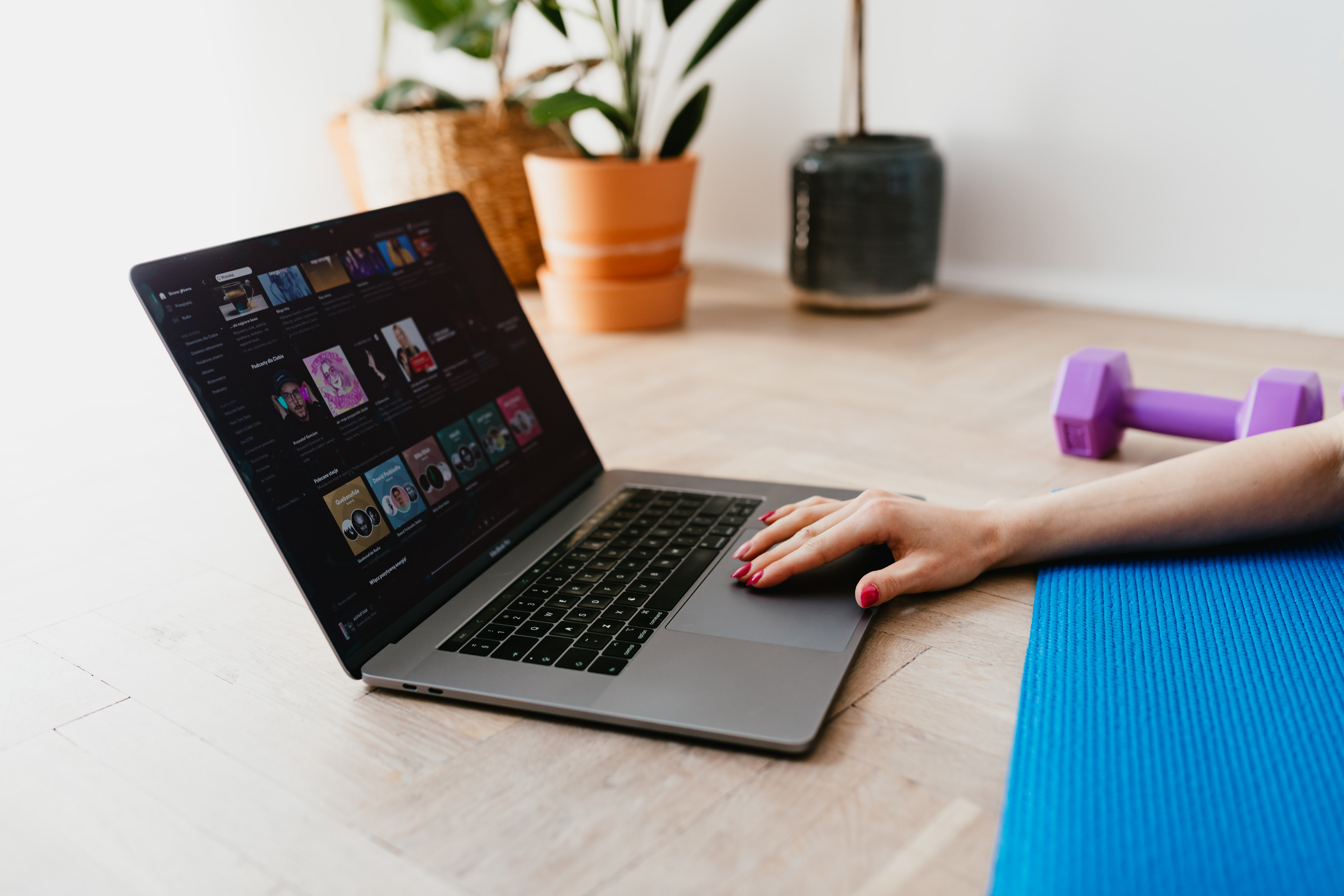 Tutorial Video
Show what you know and explain something in this screen sharing video.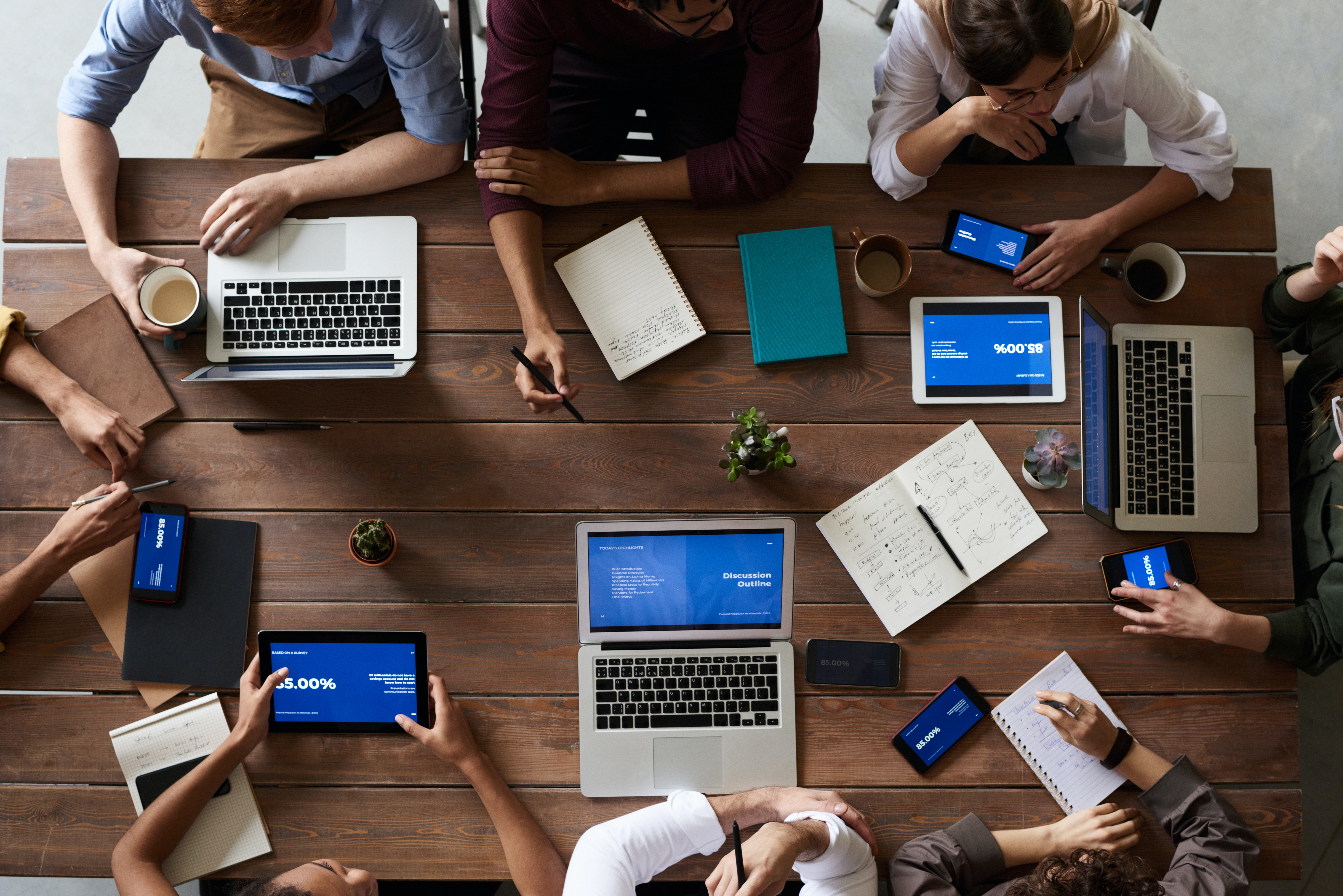 Workplace Communication
With this type of video, you can communicate asynchronously with staff, coworkers, and subcontractors while keeping the subtlety and nuance of in-person contact.
Show off your best video at our "Feedback Film festival" at the end
of the course and win an award.
My guarantee to you
I'm convinced that getting good at video can literally change your life (I've seen it happen to enough people) and want to make it as easy as humanly possible for you to give a confident "yes."
That's why I'm giving you the opportunity to go through the entire course, participants in all sessions, and get feedback from your peers and me. 
And if you don't have at least 5 high-quality videos published that you're proud of, and that have the potential to advance your career, then we'll just hit "undo" on this whole "levelling up your life with video" experiment. 
But, you have to at least show up to the sessions and put in the work. I'd be a terrible teacher if I at least didn't make you try. 
Student Win
Tim sent a video to one of his favorite authors and got a surprise reply.
Still undecided?
8 ways to you know you're ready to open up new opportunities for yourself with videos that you never thought possible  
#1 You're just getting started with video and want to make sure you absolutely NAIL IT right out of the gates by using the easy-to-follow strategies that I've tested over the years.
#2 You've tried working with a videographer or video editor but soon realized that the bill for one single video was just way too high. And that you'll soon have to do this all again because your world is changing fast and you don't want to have a video out there that doesn't reflect what you are about anymore.
#3 You're already spending time on Zoom every day. But your Zoom sessions don't scale. When recording a video, you can capture the magic, and it will last forever. Plus, you have as many tries as you want to get it right.
#4 You're happy to invest a couple of hours per week as long as you're confident that every bit of energy you put in is a strategic and meaningful step forward in mastering the art of video.
#5 You're already investing time and energy in producing content like blog posts and social media posts, but their reach stays limited. You're a subject matter expert with stories to tell. Imagine taking the content you already have and amplifying its impact and reach.
#6 You're aware of all the doors that could open up when you start publishing videos. You'll have more choices and options. You'll be taken more seriously, and people start looking up to you. You can get the attention of high-level people and even spark a whole career change.
#7 You're ready to get up from the sideline and take action. It's time to finally unlock that growth mindset you've been hearing about. All you have to do is show up, and I'll guide you through the process. You'll know exactly what to do at every single step.
#8 You feel confident signing up because you know you can go through the entire course without any risk. Either you do the work and experience more growth in the next 30 days than you have probably ever witnessed...or you shoot me a quick message and ask for a refund.  
If you caught yourself nodding your head to at least 4 of the 8 points above, then I absolutely can't wait to meet you in Minimum Viable Video.
Your FAQs answered 
Do I need to buy equipment to participate in the course?
The most important piece of equipment is the one you already have: your smartphone (Android or iPhone). 
In addition, we recommend that you invest in a lavalier microphone (the one that you can clip to your clothes) and a tripod
. The basic versions will only cost you about $50 in total. 
If you want to get fancy with your setup, we're happy to recommend more advanced versions and lighting equipment. 
What if I don't understand the tech…like at all?
This used to be complicated, but the tech won't stand in your way anymore. Video is easier than ever before. We'll run a dedicated session to walk you through every step, from filming to editing to publishing. 
Will this be really worth it?
I know this isn't a small investment. But you're investing in yourself. In creating better opportunities for yourself. In becoming a creator instead of a passive consumer. In moving your career and business forward. 
And compared to hiring a videographer, who will ask for thousands of dollars for one single video (that'll be outdated soon enough, so you have to repeat the process), it's a steal. In this course, you'll learn how to create infinite high-quality videos. 
How much work is this going to be? 
Not gonna lie. Getting good at video takes some effort. But you also get rewarded instantly – with attention, positive feedback, and even new opportunities.  
What's important is that you'll be making progress way faster in this course compared to doing it all alone. I'll show you exactly what to do, and you'll receive feedback to improve quickly. 
I've taken way too many online courses already
Online course fatigue is a thing. It mostly comes from enrolling in courses you don't finish and then feel guilty about. It comes from having to watch some pre-recorded videos without anybody ever checking in on how you're actually doing. 
But this isn't your average online course. It's an intensive community learning experience. We focus heavily on taking action, with as little theory as necessary. And we're making sure that nobody is left behind. 
The timing isn't right 
Newsflash: You'll never "have time". You're a busy person with a full life. There will always be something in the way, and the timing may never feel juuust right. 
But think about how different your life could look like after these 4 weeks. By investing some time now, you could be in a better job, in a better position in your business, and in a better state of mind. Isn't that worth it?
Truth is..
75%+ of entrepreneurs and professionals reading this will "think about it," then bury this page among 17 other Chrome tabs and forget all about it
They'll continue to think they just don't have what it takes to stand in the spotlight and get the call from the new employer or client they so desperately want. 
They continue to feel the envy whenever they see someone else like them show up on video. 
And they'll continue to be at war with themselves, bathing in self-doubt. 
But I know you have a spark inside of you. I know you know you can make it. That you can create something special. Let me help turn this spark into a bonfire. 
This course can give you the push to learn faster and better than anybody else out there because you're in it with an awesome community of people to support you on the way. 
All you have to do is show up, and I'll guide you through this process of learning this 21st-century skill called video.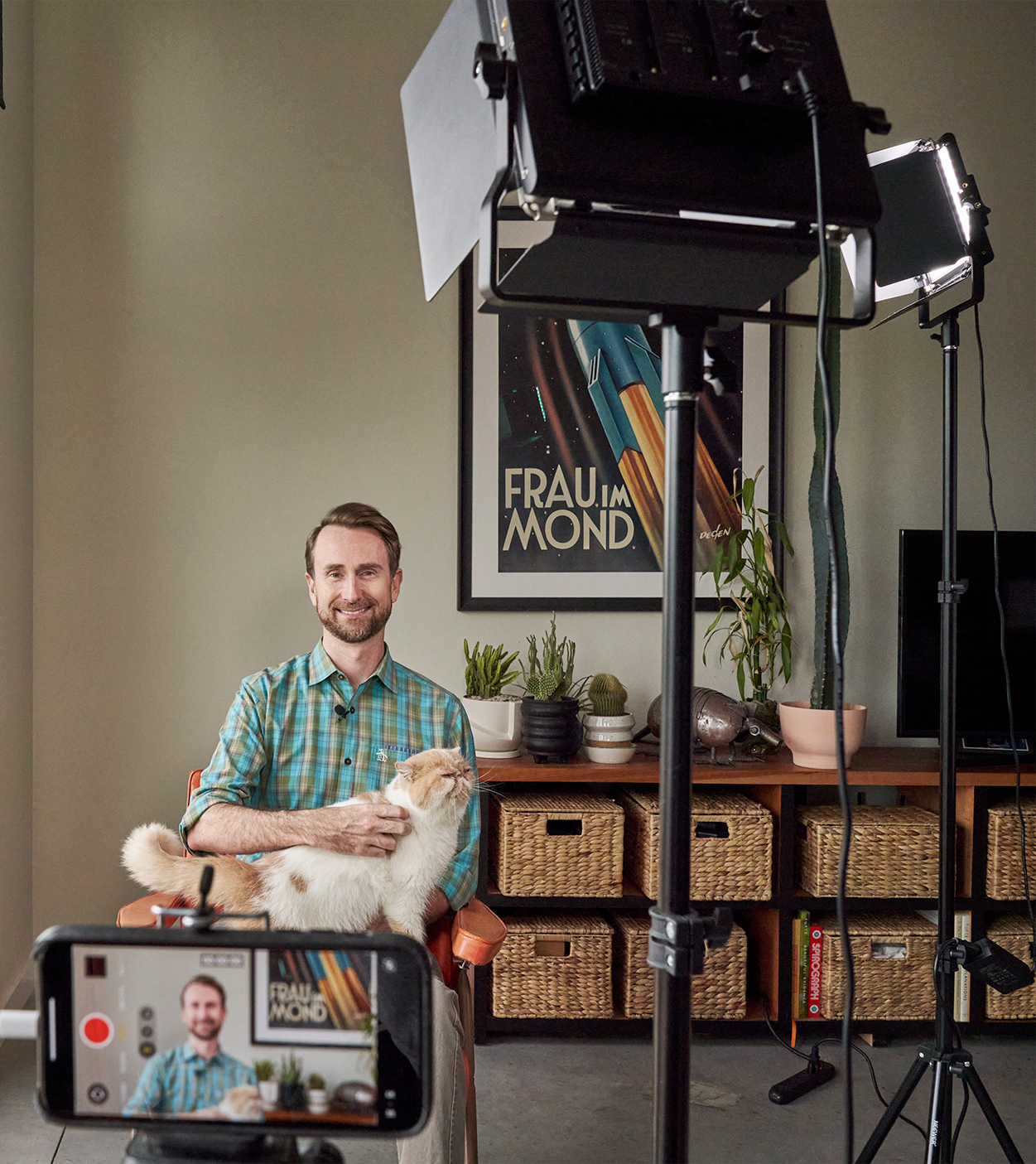 Enrolment for Minimum Viable Video
will open again on April 5th, 2021.